PlayStation Gran Turismo 7 Launch
Category:
Creative Production
|
As part of the Gran Turismo 7 launch's OOH marketing stunt for the global release of the racing game franchise, Sony Interactive Entertainment, in partnership with creative agency Axis Group Asia took over and transformed Ten Square at Selegie Road into a Gran Turismo supercar vending machine.
The campaign looks to bring excitement and enjoyment of the game into the real world, in celebration of the launch in Southeast Asia.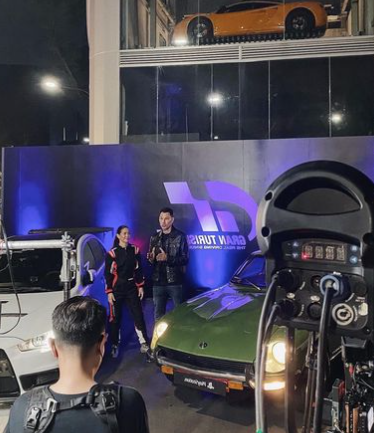 Axis brought an experience in both the virtual and real worlds. Virtually; Axis brought the audience to Ten Square for an immersive launch experience where guests witnessed a friendly racing match between our celebrity hosts; Bobby Tonelli and Claire Jedrek. Physically, Axis brought in 42 supercars in total for the launch campaign – 27 cars for the video production and 15 supercars for the launch event, all of which were cars that could be selected and driven in-game.