Coach x Two Men Bagel House
Following the successful launch of their inaugural "Tomorrow's Vintage" pop-up in 2021, Coach returns with a second bespoke pop-up store, "Coach's Bagel Shop".
The aim of this event is to bring a unique and experiential retail concept inspired by the dynamic spirit of New York City to Singapore.
The store is completely furnished with a vision inspired by a traditional New York City bagel shop, the pop-up aims to give the local community an imaginative taste of Coach's hometown.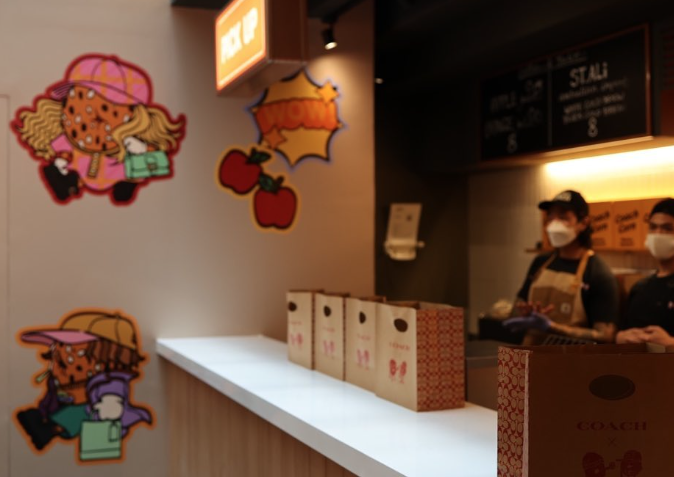 Local artist Tiffany Lovage was also invited. Customers can have their bags customized with bespoke Coach graffiti motifs.